The LU2000 / LU4000 server is a hardware platform that can run multiple Multimedia Hub (MMH) instances that output video to a range of network interfaces. Each instance combines video output into a discrete, broadcast-quality stream that is sent to a specified destination.
LiveU supports the following LU2000 / LU4000 server types.
LU2000 Single

LU2000 Duo (can be configured to a quad capability)

LU4000 Quad-4K
The following figures show examples of the LU2000 / LU4000 models that LiveU supports.
SUPERMICRO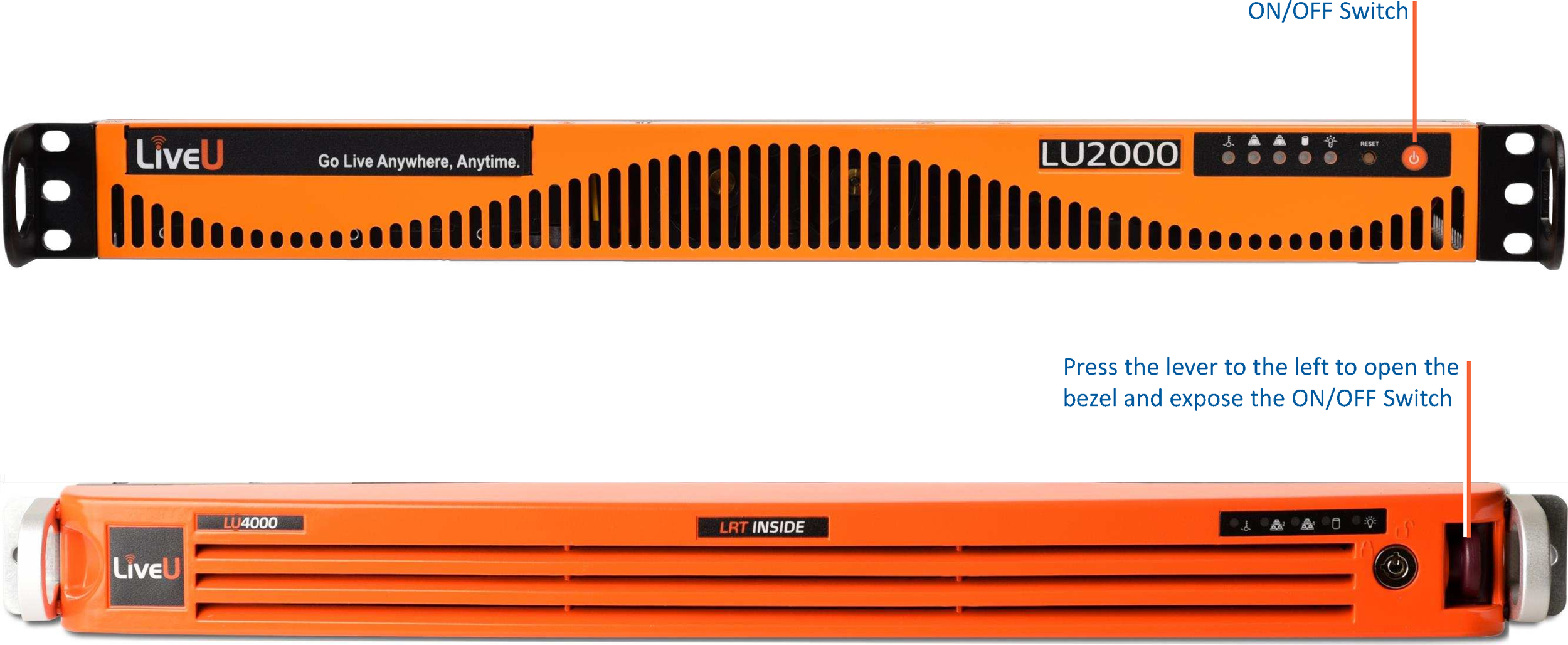 DELL