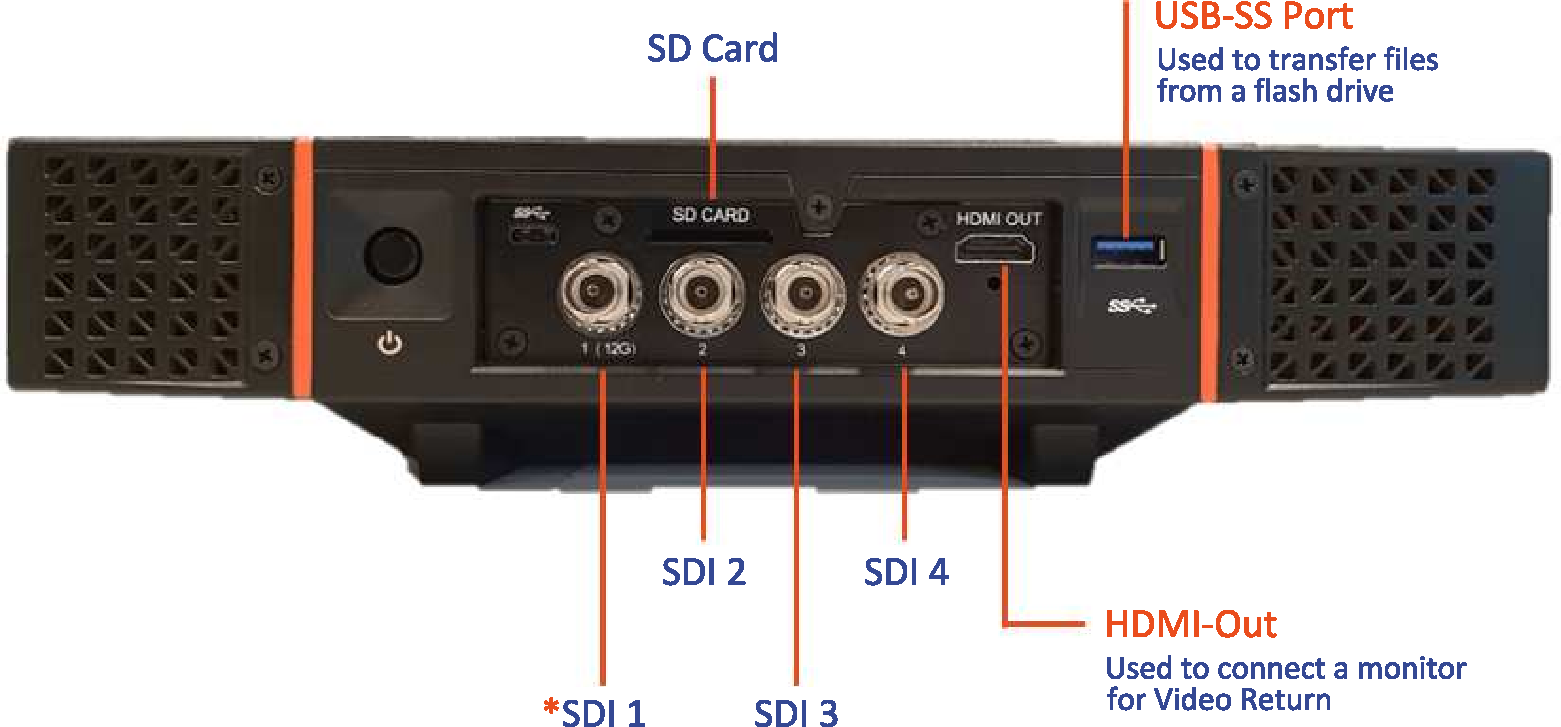 There are 3 multi-camera modes:
Multi-HQ: Video is transmitted from all connected cameras simultaneously. You can configure audio to be sent only from SDI 1 or from each camera.

Field Switcher: Feed from one camera only is transmitted to the server. While transmitting, you can select to transmit feed from a different camera from the preview area.

Station Switcher: Allows the LU Central operator to switch cameras remotely.
* In single-camera and multi-camera modes, one camera must be connected to SDI 1.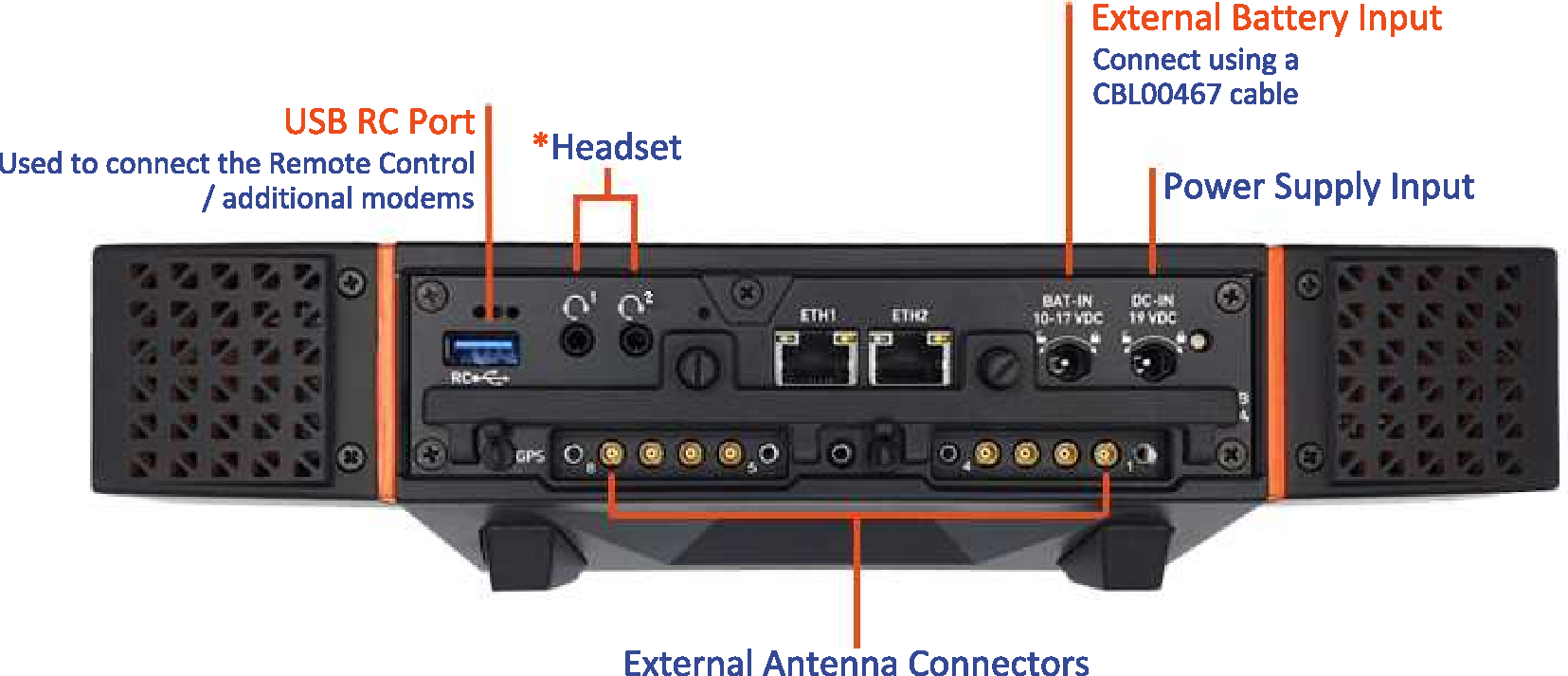 * When a headset is connected to the unit,

appears at the top of the screen. Tapping this icon allows you to control headset settings. When using IFB / Intercom, connect to Headset Connector 1.